B-G Tyre Paint Pens
Written on .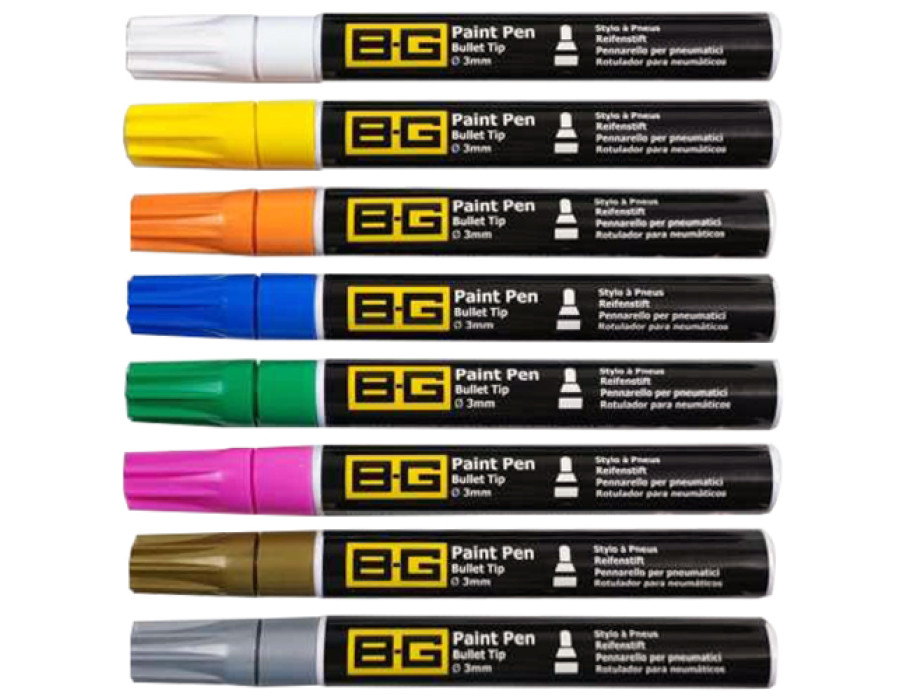 The B-G Paint Pen is designed primarily for the motorsport industry to mark tyre sidewalls with any information required, such as which corner of the car it was fitted to, how many heat cycles it's been through or the position of the tyre valve to see if a tyre has spun on the rim after fitment.
The B-G Paint Pen can also be used for marking a range of other surfaces, including aluminium, composites, plastic, metal and more. For example, the B-G Paint Pen could be used for marking the tightened position of bolts on your car so you're quickly able to identify if something has worked loose.

The main body is produced from aluminium, and the B-G Paint Pen is fitted with a 3mm diameter bullet tip for accurate marking and control of paint flow.

The B-G Paint Pens are available in a wide range of colours, including Blue, Gold, Green, Orange, Pink, Red, Silver, White or Yellow.

Sold individually.
in stock now!