VP Racing SureCan®
Written on .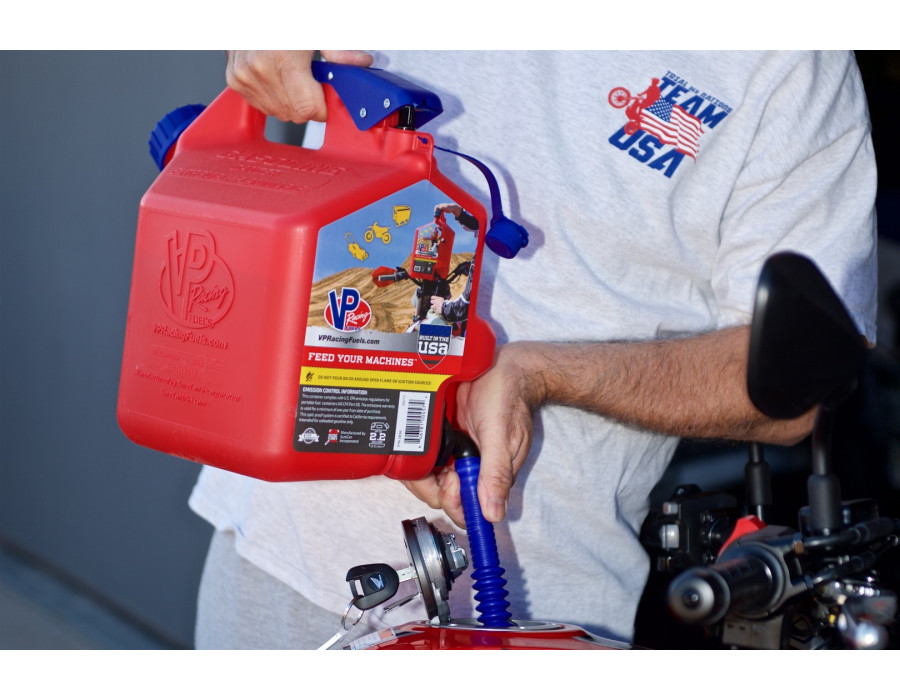 The VP Racing SureCan® is the most innovative fuel bottle churn on the market!
To begin with, VP Racing designed it with patented spill proof technology. As a result, you'll never again have to bend over and tip your can or get fuel on your hands!
Secondly, the fuel bottle features a rotating nozzle and thumb release trigger. This allows the flow of fuel to dispense from the bottom. Therefore, gravity does all the work!
Other features include self ventilation, a comfortable grip, and a durable design.
The VP Racing SureCan® fuel bottle is both EPA and DOT certified. Additionally, SureCan® is compatible with regular unleaded petrol.
Available in 2 different sizes, either: 2.2 US Gallon (8.3 Litre) or 5 US Gallon (18.9 Litre).