Toe Stick "Pro" Kit
Written on .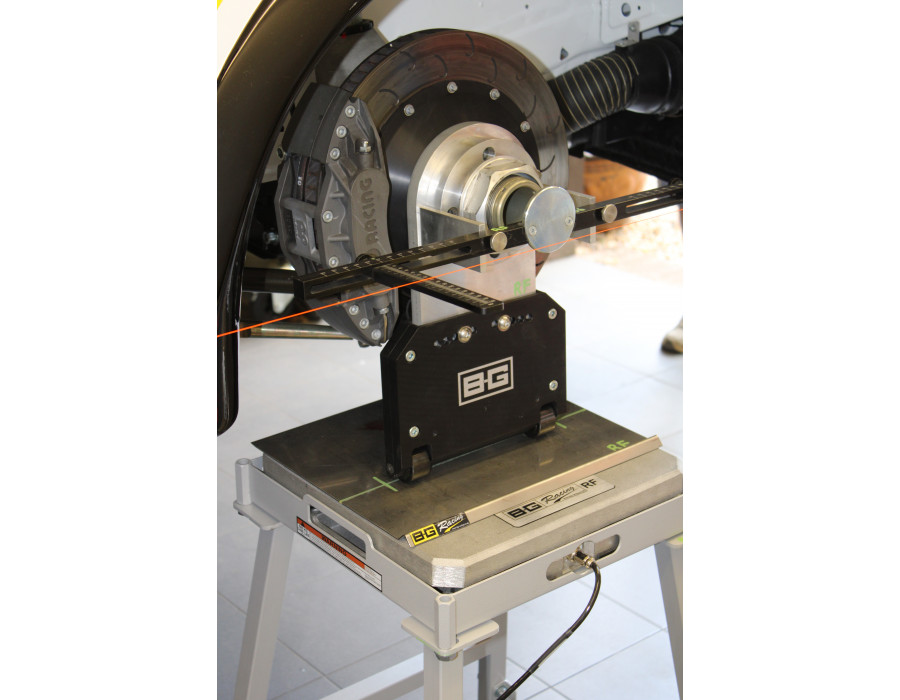 The B-G Racing Hub Stands Toe Stick Pro Kit is a revamped version of the existing Toe Stick and Toe Stub set up and features a pair of sliding, laser-etched measurement scales that make reading the values quick and simple.
Designed for use on the B-G Racing Hub Stands kit, the Pro Kit has been manufactured to work with wheel diameters ranging from 12" to 22" thanks to the sliding Measurement Scales that are held securely in place with a pair of knurled thumb screws included with the kit.
Finished with a black anodised coating, the Toe Stick Pro Kit also includes a set of aluminium Toe Stubs to elevate the Toe Stick off the face of the hub to clear large brake calipers and grease caps and circular Steel Plates which mount in the centre line of the hub for use with our range of magnetic camber measurement gauges.
The Toe Stick Pro Kit is compatible with both the current B-G Racing Hub Stands and previous HUBStands Proline.
Available here: https://www.bg-racing.co.uk/bg-racing/set-up-equipment/b-g-racing-hub-stands-toe-stick-pro-kit.