MOMO Mod.07 Black Edition 350mm Steering Wheel
Written on .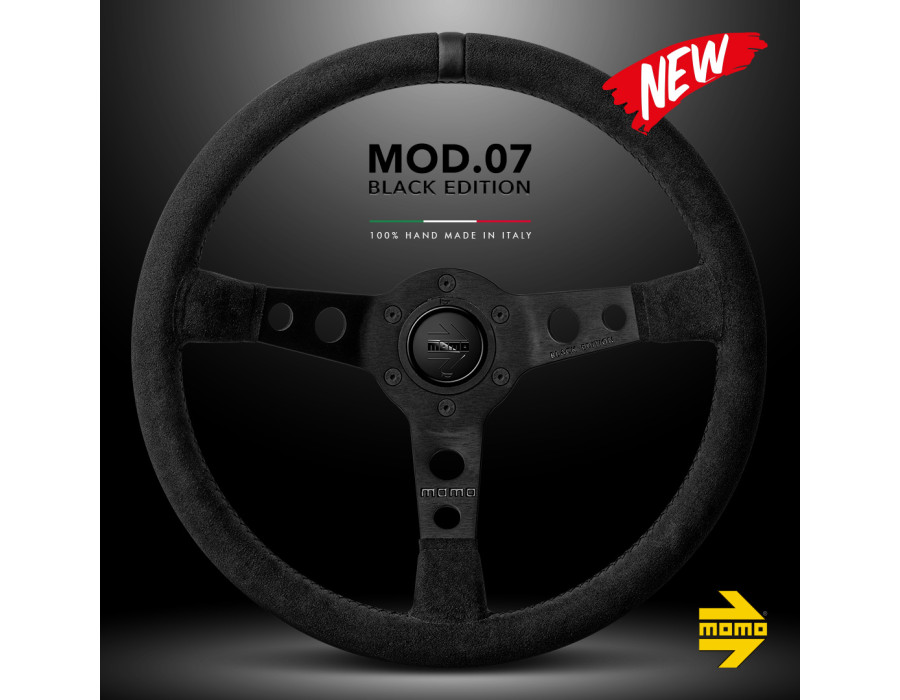 The MOMO MOD.07 Black Edition steering wheel is produced from the finest premium Italian black microfibre and features black cut-out aluminium spokes and a "Black Edition" logo laser etched on the right-hand spoke.
A premium black leather insert is fitted at the 12 o'clock position, and the steering wheel is hand cross-stitched.
This steering wheel is completed with a unique matt and gloss black MOMO Arrow horn button, the MOMO Mod.07 Black Edition is the ultimate choice for those wishing to retain the character of their vehicle whilst refreshing the interior.
100% handmade in Italy.
Stock available now!