Mittler Bros. 90 Degree Tube Bender
Written on .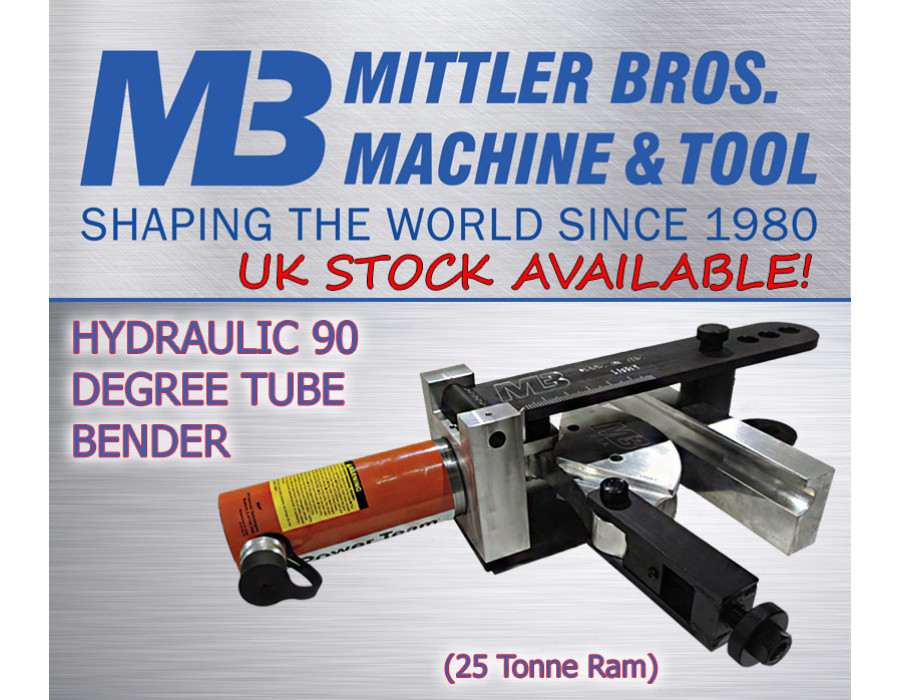 The Mittler Bros. Tube Bender is designed for the professional fabricator who requires a high quality product, easy to use, and compact in size.
Portable with no need to anchor, 25 tons of hydraulic power bends Mild Steel, Stainless Steel, Aluminium, 4130 Tubing and Pipe up to 90 degrees.