B-G Racing Hub Stands Set Up Wheels
Written on .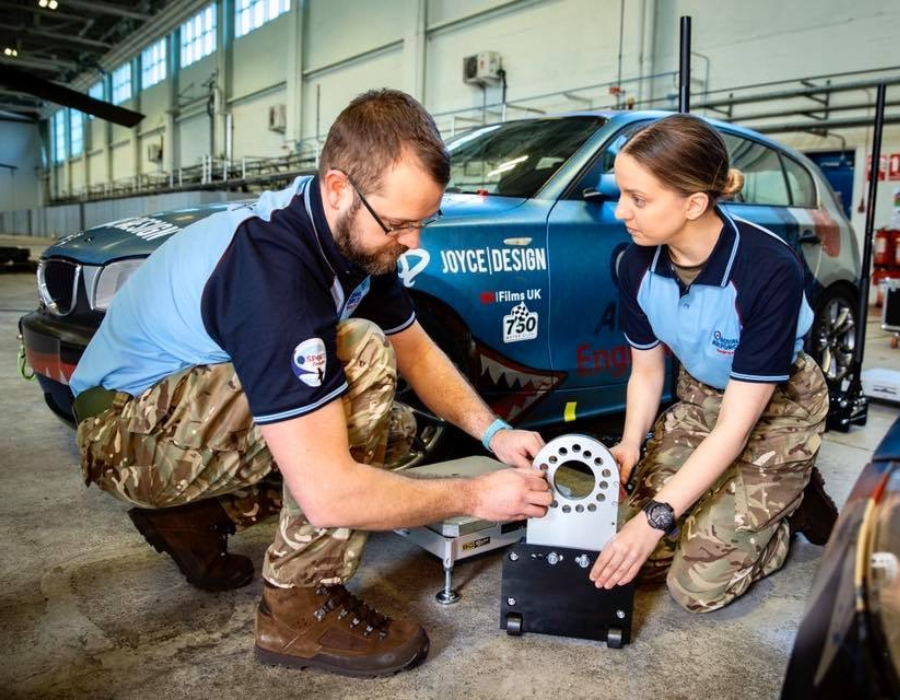 We're proud to have worked with the RAF Motorsports team recently providing the latest set up equipment to use with their various race cars.
"Our RAF Motorsports Car Racing Team have been preparing for the coming race season with some high tech gadgets today at RAF Benson.
It's British Science Week! and members from the team along with trainees and current service personnel have been exploring the complexities of chassis set ups and wheel alignments.
Showcasing our #STEM skills, the team were guided by B-G Racing Motorsport Equipment on how to correctly configure the two BMW 116i race cars which will then take to the track for a full shake down at Brands Hatch circuit."
Further product information can be found here: https://www.bg-racing.co.uk/B-G-Racing-Hub-Stands-Kit.