Aeroflow Performance Fuel Pump Brackets
Written on .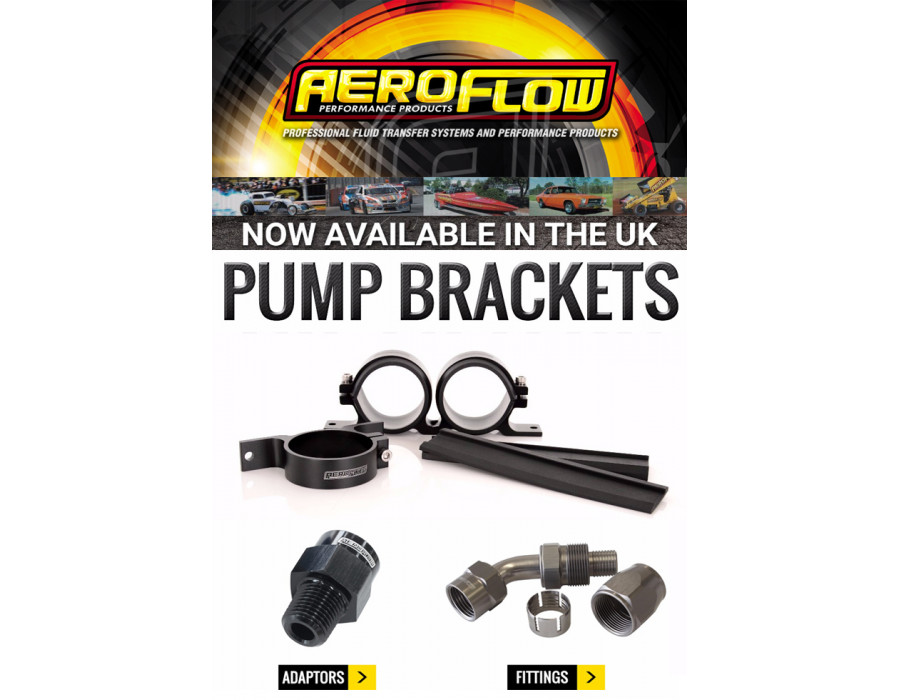 Aeroflow's billet aluminium EFI Fuel Pump Brackets suit all Aeroflow and Bosch EFI fuel pumps, and can also be used as a filter mount or a 2-5/8" (66.67mm) gauge mount.
Available as a Single or Dual bracket, ideal for mounting twin fuel pumps side by side or 1 pump and a filter. Available with a Blue, Black, Red or Silver anodised finish, with prices starting from just £17.99 ex VAT.
Note: Single bracket features dual rubber inserts to suit both 52mm and 60mm diameter pumps. The dual bracket includes only the larger 60mm pump rubber insert. Replacement mounting rubber & bolts available separately.